2
am: Januar 10, 2022, 11:43:01 Vormittag
Begonnen von Fluestertuete - Letzter Beitrag von Fluestertuete
V. Dettmer
Lohstrasse 48
23617 Stockelsdorf

0451 88933-0
6
am: Februar 07, 2018, 00:54:29 Vormittag
Begonnen von Hawkins - Letzter Beitrag von ..;;=)QnD-$tr@uchi(=;;..
Sag niemals nie ;-) Unkraut vergeht nicht.
Ich eröffne die Tage einen neuen BF42 Server. Vllt. nenn ich Ihn als Tribut für eine gewisse Zeit RBK
8
am: Januar 31, 2017, 20:17:23 Nachmittag
Begonnen von buschhans - Letzter Beitrag von buschhans
Again a month has gone by already. The shortest month February of 2017 is already running. Today is a good day for you because you get an invite from the
is82.com
Community for the second Interstate 82 event in 2017. At the event the entertainment revolves around the lonely Valentine's Day heart of this world. But all the others are to be invited in. Long speech short.
Let's go Saturday, the 11.02.2017 from 00 hours CET.
And at the end is when you want it. All what established Battlefield 1942 players or new players which universe would like to learn the game and the mod need can be found at the end of the article to be here.
Schon ist wieder ein Monat vergangen. Der kürzeste Monat Februar des neuen Jahres läuft bereits. Deshalb ist heute ein guter Tag euch im Namen der is82.com Community zum zweiten Interstate Event 2017 einzuladen. Bei dem event dreht sich alles um die Unterhaltung der einsamen Valentinstags Herzen dieser Welt. Aber auch alle anderen sind herzlich eingeladen dabei zu sein. Lange rede kurzer Sinn hier sind die Fakten...
Los geht es Samstag, den 11.02.2017 ab 00 Uhr CET.
Server Name: is82.com
Server Address: 158.69.59.75 Port: 14567
Und Ende ist wann ihr es wollt. Alles was etablierte Battlefield 1942 Spieler oder neue Spieler die das Spiel und das Mod Universum gerne kennenlernen würden brauchen findet ihr am Ende des Artikels um dabei zu sein.
1.) The Basic for new interested players:
Download
2.) Interstate 82 Mod (for this people what have the basic):
Download
3.) Interstate 82 Mappack:
Download
No broken hearts this valentines days! powered by GoodDayToDie
Source is82.com
9
am: Januar 31, 2017, 20:14:16 Nachmittag
Begonnen von buschhans - Letzter Beitrag von buschhans
Welcome to another update on the upcoming 3.2 patch of Battlefield 1918, this time also with some pictures! First of all, we would like to thank for the valuable and encouraging feedback received after the anouncement to revive the mod development.
As already noted, the focus of 3.2 will be on the balkan theatre as well as to enrich the Eastern front. For both settings, we want to share a few impressions.
First, let's start with the desparate struggle of the litte Serbian Army to withstand the - seemingly - mighty millitary machine of the multi-etnic Austro-Hungarian empire. As this conflict was the initiation of the Great War, it deserves some spotlight: After the assasination of the Austrian-Hungarian Archduke Franz Ferdinand, the Austro-Hungarian (hereafter: KuK) attack against Serbia was believed to be a rather short and easy campaign. However, soon this turned out to be not the case. The first invasion in August 1914 was held back by the Serbian forces with the Battles around Cer and Drina, which was already a blamage for the proude KuK forces.
Another attempt in November 1914 seemed to see greater success, and the Serbian troops had to withdraw towards the hinterland and evacuate the capital city of Belgrade. They set up a defence line in the area of the Kolubara River and once they realized how overstretched the KuK lines were, they launched a massive and surprising counter-attack which again pushed the enemy outside of Serbian territory; Belgrade was retaken. This was such a debacle for KuK forces that no enemy soldier would enter Serbia again for almost one year, while both KuK and Germans had to focus on the Russian advance in Galicia.
In our map that deals with the Battle of Kolubara, Serbian forces set up improvised and rather weak defence positions - a small trench system and a few wooden structures - around a small farmer village at the Kolubara River. Backed up by light artillery from the hill on the other side of the river, they need to hold back KuK forces that assault these positions with strong forces from three directions.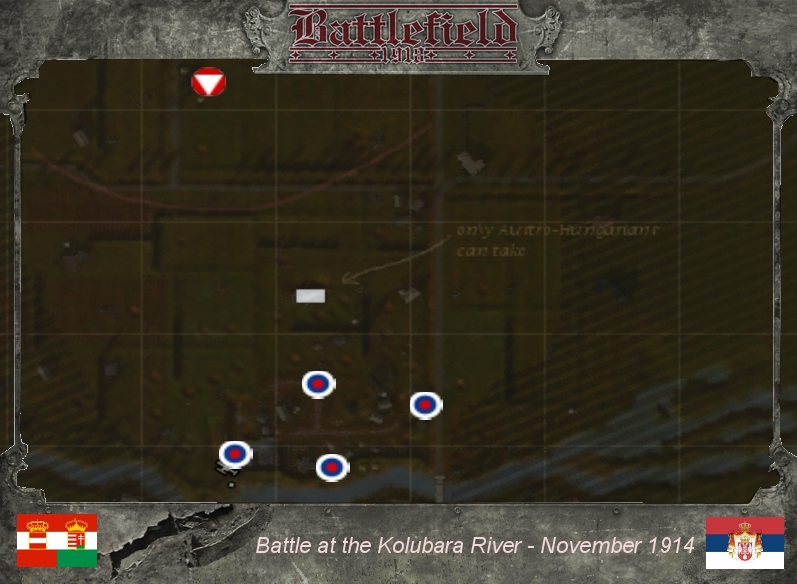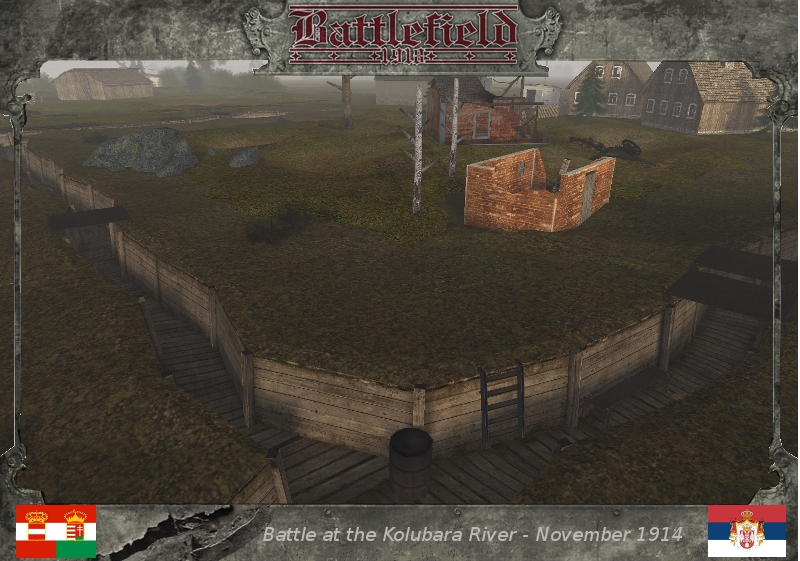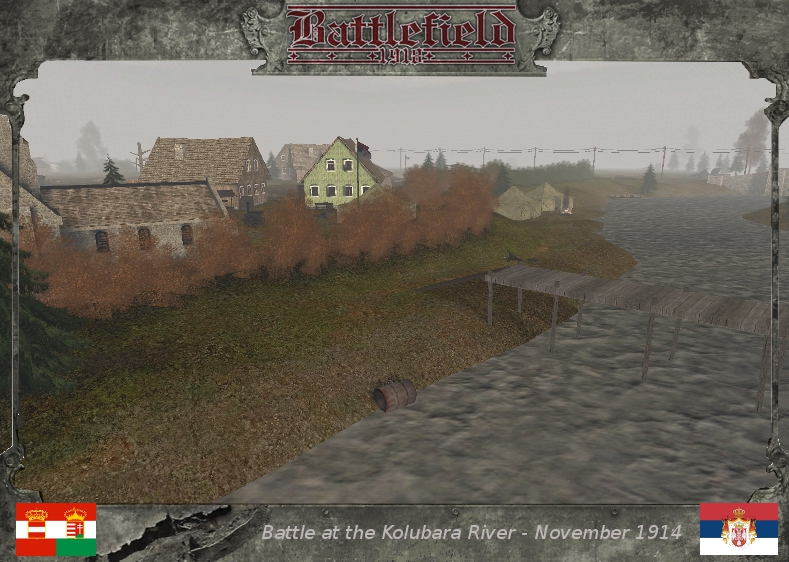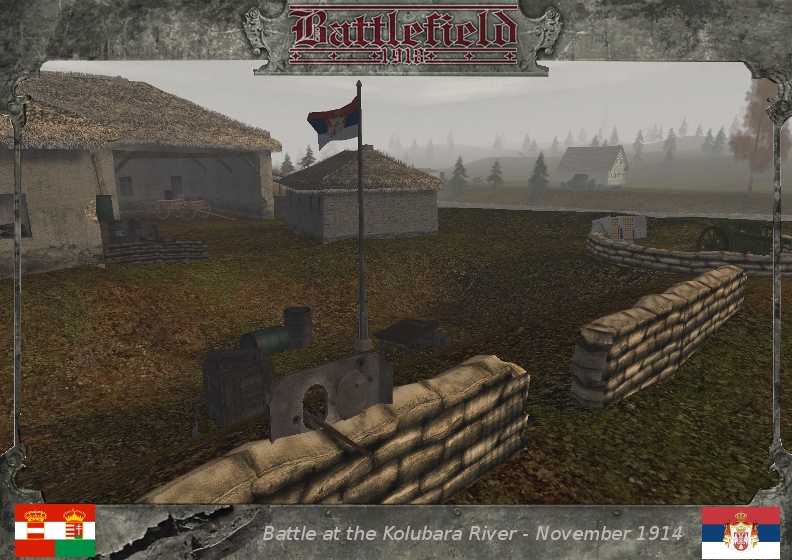 Our next map presentation deals with the Siege of Przemysl on the Eastern front. While this theatre in general was characterized by mobile warfare, this battle saw some elements of a static trench fight: The initial push of the Imperial Russian Army in the summer of 1914 was putting KuK under big pressure and they had to give up big deals of their province Galicia. In September, the KuK fortress city of Przemysl (in today's Poland) was surrounded by Russian troops. Fierce fighting took place in the following weeks and after huge losses, the Russians were just able to conquer the city in March 1915. However, after the German breakthrough at Gorlice-Tarnow and the subsequent Russian retreat from Galicia, the town became Austrian again in the summer of 1915.
Our map shows a small and outdated fort which is part of the fortress system around the town of Przemysl. Russian forces need to overcome the KuK trench systems in order to conquer the fort - be ready for intense close-quarter combats!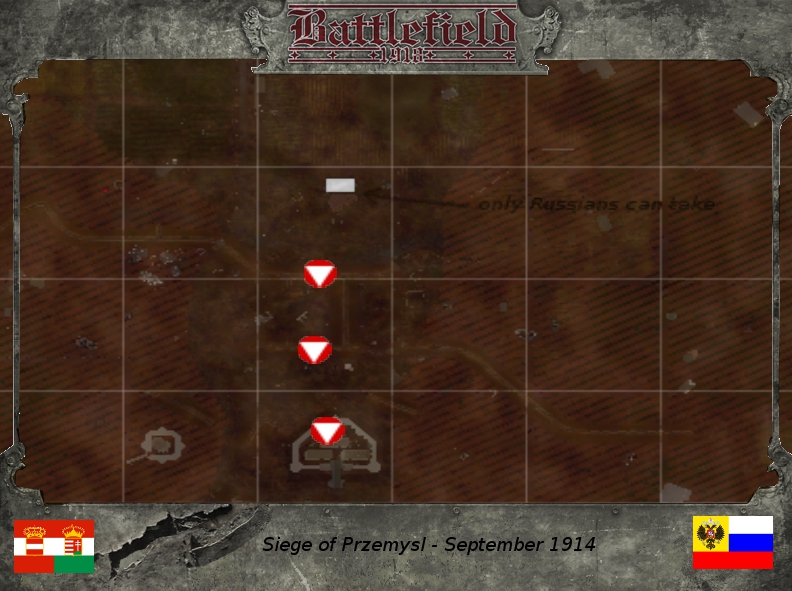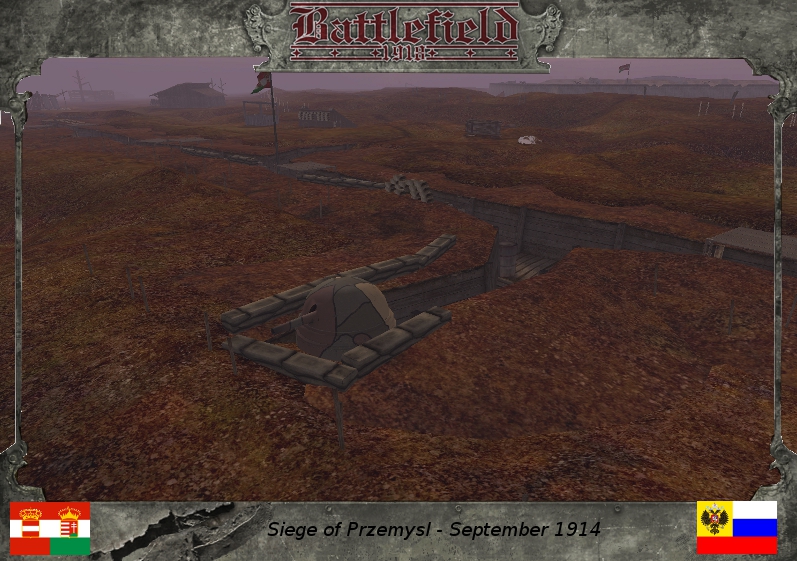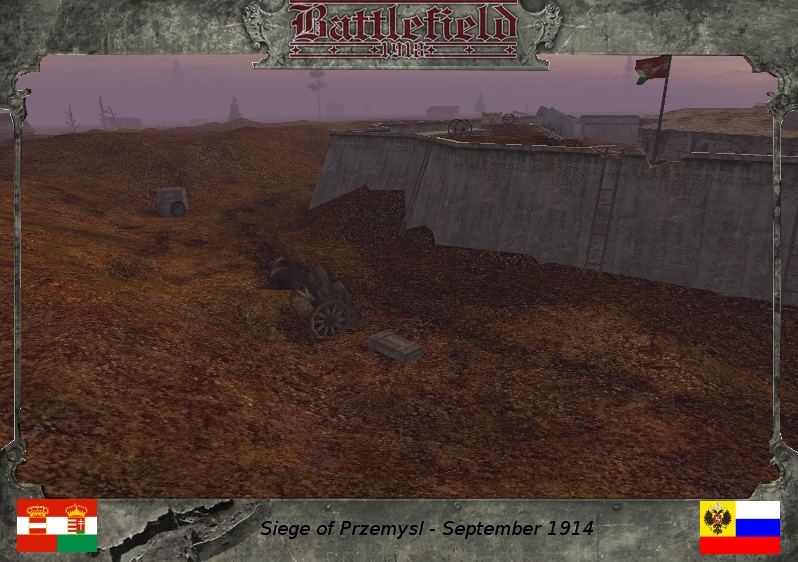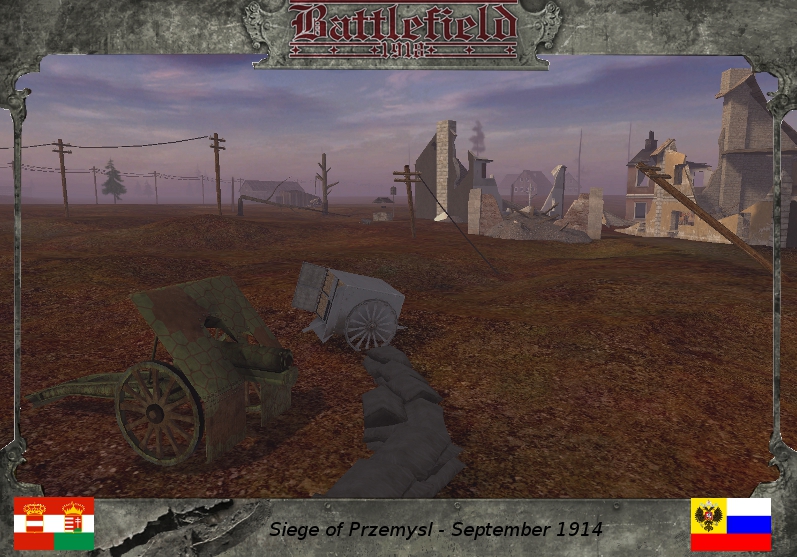 If do you want to meet in battlefield 1918, then you can download the current version. Until the release of 3.2, which will take a little time.
Battlefield 1918 3.1 (3 Parts):
Download
oder
Download
We hope you enjoyed this news; stay tuned!
Author: [BF1918] Cicero
Source: moddb.com
10
am: Januar 31, 2017, 20:11:20 Nachmittag
Begonnen von buschhans - Letzter Beitrag von buschhans
Wir sind schon bereits 4 Wochen im neuen Jahr angekommen, doch die positiven Nachrichten aus der Battlefield 1942 Welt reißen nicht ab. Die Weihnachtsfeiertage gingen zwar vor ein paar Wochen bereits zuende, jedoch arbeiteten fleißige, treue russische 1.Weltkrieg Offiziere und Generäle, dessen Resultat folgte schließlich eine Überarbeitung der alten XMas 2006 und 2008 Mods. Diese waren leider nicht mit der aktuellen Battlefield 1918 3.1 Version Kompatibel, was nun aber behoben sei. In unserer heutigen News testeten wir die fünf enthaltenen Maps, der XMas 2017 Mod und die Mod lief wie erwartet stabil, ohne abstürze. Unsere Systemeinstellung für diesem Test war Windows 7. Die XMas 2017 Mod sollte aber auch mit Windows 8 und Windows 10 problemlos funktionieren.
Unsere russischen Freunde aus der
vk1918.com
(soziales Netzwerk wie Facebook) Community luden bereits zu einer Schneeballschlacht ein. Leider verpassten wir es, euch über den Termin des Schlittenrennens zum 14.Januar ab 18 Uhr zu informieren. Dennoch können wir uns über eine Kompatibele XMas 2017 Mod freuen, die zusammen mit dem besten 1.Weltkrieg Shooter Nummer Eins Battlefield 1918 v3.1 jede Menge Schneeball und Schlitten Spass zu der kalten Winterzeit bieten sollte.
Wir stellen euch jeweils zwei Download Mirrors zur Verfügung:
Battlefield 1918 3.1 (3 Parts):
Download
oder
Download
XMas 2017:
Download
oder
Download
Wer Lust auf TeamSpeak hat, kann uns auf den Server Folgen:
TS 3 Viewer
Hier ein paar Map Screenshots:
Rambo Dondell
Secret: In der mitte ist ein Schutthaufen, in der eine Schaufel steckt. Drückt (E) um diese position zu besetzen, danach könnt ihr mit den (Pfeiltasten Hoch-Runter) die Startrampe öffnen.
Zum Ende unserer heutigen Battlefield 1918 XMas News sitzen wir auf unserem 2 Sitzer Schlitten und sehen Licht am Ende des Eis Tunnels.
Source: vk.com + moddb.com